The people behind the music
The WFEL Fairey Band is made up of top quality musicians. Whilst some of our players play professionally, the majority of our players are amateur music makers. Historically, when the band started, almost all of our players worked in the Williams Fairey Engineering Factory and outside of work hours players dedicated a significant amount of time to the band and rehearsing. Although times have changed, the passion and enjoyment for playing in the band and making music has not. We rehearse twice a week on the grounds of WFEL in Heaton Chapel, Stockport and this passion brings our players together with the aim of making music to a high level, interacting musically with our audiences and continuing to represent the world famous Fairey Band. 
Meet our MD:
Adam Cooke
Musical Director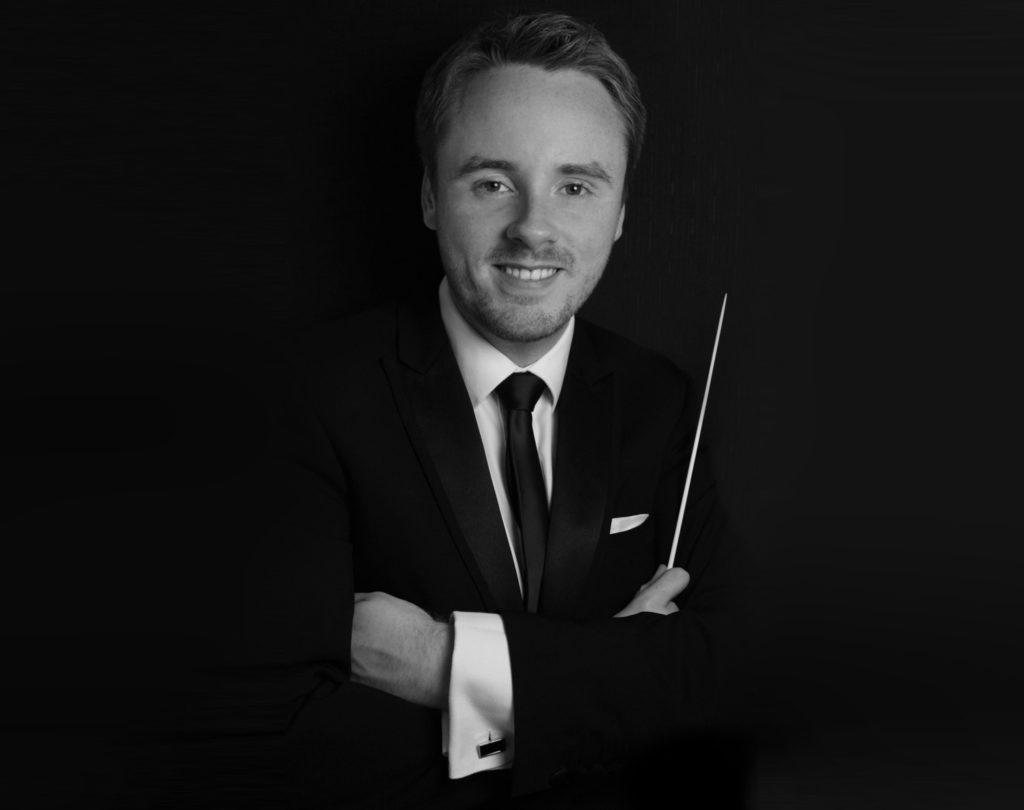 Adam Cooke has established a reputation for versatility across a diverse range of musical genres and settings. Specialising in wind and brass music, Adam has performed and recorded with many leading ensembles in this genre throughout Europe, and further afield.
Equally at home with orchestral music, Adam has recently guest conducted the Ulster Youth Orchestra as well as founding the Odyssey Symphony Orchestra in London and New Belfast Sinfonia in Ireland, all to critical acclaim.
Often praised for an ability to motivate and inspire musicians through a thorough musical understanding and effective rehearsal technique, Adam was awarded the musicians' prize as part of the 2013 European Conductors Competition in Oslo, as well as the runner-up prize by the jury. Further competition success came in 2017 when Adam won the RTE Concert Orchestra's conducting competition, subsequently returning to conduct the orchestra.
Originally from Northern Ireland, Adam studied music at the University of Manchester before being awarded a scholarship to the Guildhall School of Music in London, studying conducting with Mark Heron and Sian Edwards, and attending masterclasses with leading conductors including Ole Kristian Ruud, Atso Almila, Richard Bonynge and Christian Ehwald.
Adam has worked with many of the world's foremost brass bands, and is in demand internationally as a conductor, music consultant, band trainer, and adjudicator. Adam took up the post of Resident Conductor with Stavanger Brass Band in 2018, relocating to Norway before returning to the U.K. in 2020.  Highlights in this post include helping the band to achieve a podium placing in the European Brass Band Championships in 2018 and the title of Norwegian National Champions in 2020.
Prior to moving to Norway, Adam held the position of Musical Director of the GUS Band. Over this tenure the band achieved an unprecedented five Area championship wins, as well as several other major contest successes, with regular appearances at major venues throughout the U.K. including the Royal Albert Hall, Symphony Hall Birmingham, and Sage Gateshead.
As a guest conductor Adam has worked regularly with leading bands including Brighouse & Rastrick and Grimethorpe Colliery, and has conducted bands in Norway, Germany, the Netherlands, France, and extensively throughout the U.K. and Ireland.
Since his return to the U.K. Adam had led the Bon Accord Band to qualification at the 2020 National Finals, before taking up the role of Musical Director of the Fairey Band.
For further information please visit: https://www.adamcooke.net/
Meet some of our musicians
Janet Lewis
2nd Cornet
Janet started playing the cornet at the age of 10 with Glossop Junior Band and within 18 months had progressed to the 'Senior' band, Glossop Old Band, and has had several spells with the band. A versatile instrumentalist, over the years Janet has played cornet and flugel for several local bands including Stalybridge, Dobcross Silver, British Aerospace, Ashton Under Lyne and Besses o' the Barn, and has also had successful spells at bands further afield including Leyland and Carlton Main Frickley Colliery Band on flugel.
Janet's day job is Senior Procurement Officer for The University of Manchester where she buys anything from pens to Mass Spectrometers – quite a job for someone who has an aversion to shopping!  She is a keen rugby league fan and follows Leeds Rhino's whenever band allows.
Janet has been associated with Fairey's for several years as an almost permanent 'dep' player who was able to help out anywhere in the cornet section and flugel seat and the band were delighted when she accepted a full time role in the cornet section in 2019.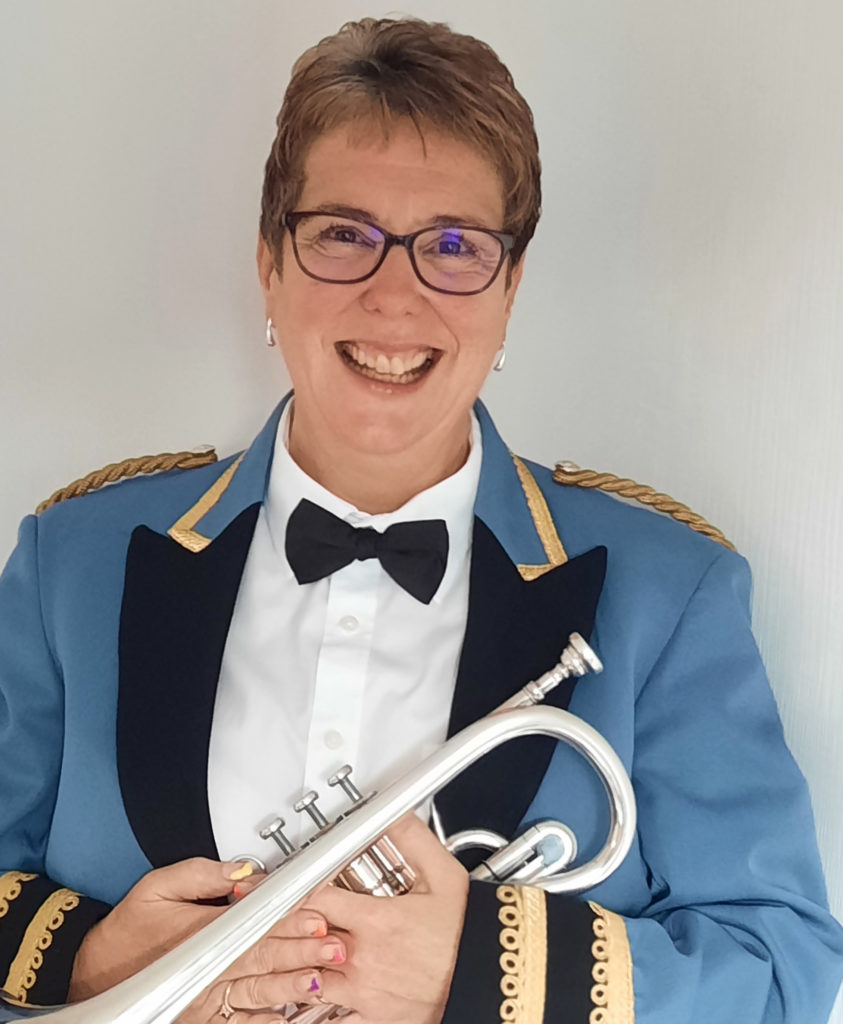 Jimmy Leggat
3rd Cornet
Jimmy is one of our longest serving members having joined the band in 1983. He started learning to play the cornet in his hometown of Whitburn at the age of 11 and in 1970 he became a member of the Whitburn Band. In the seven and a half years he was at the band, he progressively moved up the ranks to assistant principal cornet. Jimmy then joined Clydebank Burgh Band on principal cornet for 18 months before joining Foden's Motor Works band on the front row for a year, then on to Repiano for the second year.
Jimmy left Foden's in 1981 to join the Brighouse & Rastrick Band, who were National Champions at the time.  He enjoyed two great years with 'Briggus' before finding his spiritual home across the Pennines joining the World Famous Fairey Band where he has now become part of the furniture.
Jimmy is one of only three members of the current band who at some point have worked for the Fairey Engineering Company and is an integral part of the band not only as a valued member of the cornet section but also as the band's very busy librarian.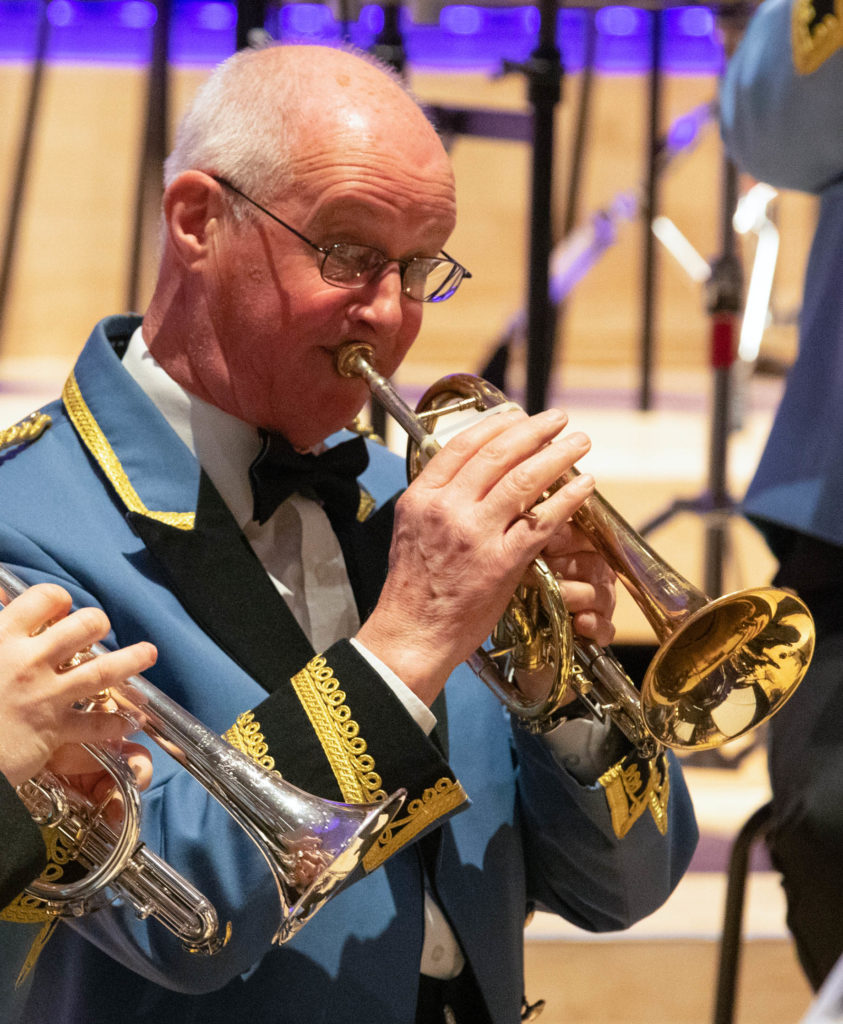 Victoria Lundberg
Second Horn
Vickie hails from Swaledale in North Yorkshire and started playing tenor horn when her father encouraged her and her two sisters to join the two local bands, Muker Silver and Reeth Brass Band. Although brass was her main instrumental passion growing up, Vickie is a multi-instrumentalist having gained grade 8 on tenor horn, French horn, recorder and saxophone before she left school. Her interest in the French horn developed when given the opportunity to play in the wind band and orchestra at school and she eventually went on to study the French horn and tenor Horn at the University of Huddersfield. During this time, she played for the Carlton Main Frickley Colliery Band and Pennine Brass before moving across the Pennines to study for a Masters in music performance at the Royal Northern College of Music, under the guidance of French horn virtuoso Frank Lloyd.
Vickie is passionate about music education and is currently Assistant Head of Performing Arts at Cheadle Hulme High School. After several years of focusing on French Horn following completion of her studies, she returned to the tenor horn when invited to join the Fairey Band in 2012. With Rebecca joining the band a few months later, the appointment has seen both sisters once again playing in the same band several years after starting together in the local bands in the Dales, an experience that Vickie says has made playing for the world famous Fairey Band even more special!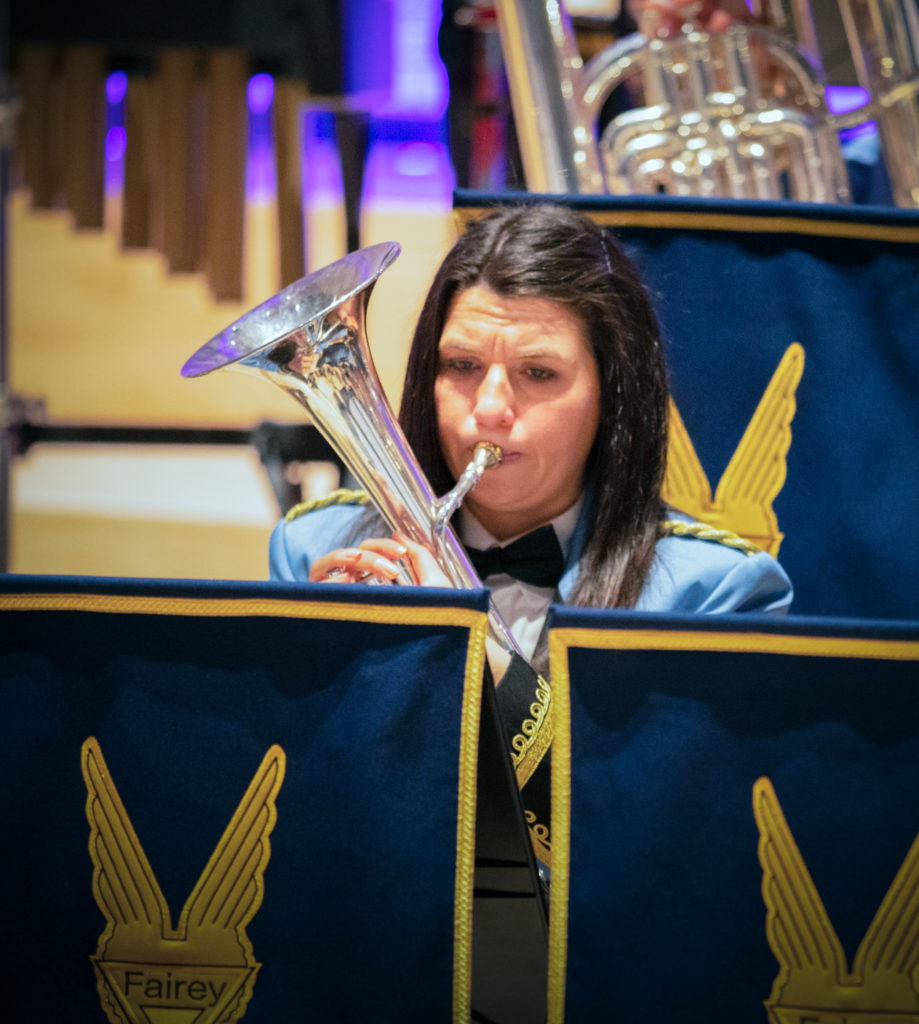 Josh Cargill
Bass Trombone
Josh Cargill is a bass trombone player from Northern Ireland. He began playing in brass bands at the age of 10 when he joined the 1st Old Boys' Youth Band where he played bass trombone for 10 years. For the latter five of these years, he also played with the 1st Old Boys' Silver Band – one of Northern Ireland's top bands.
Outside of banding, Josh also has a lot of orchestral experience, previously being principal bass trombone in the National Youth Orchestra of Great Britain, Ulster Youth Orchestra and the City of Belfast Youth Orchestra where, in 2018, he was awarded the Stephen Parker Memorial Award for his commitment to the orchestra.
In 2018, Josh was offered a place to study at the Royal Northern College of Music in Manchester with a scholarship, where he is now studying with his teacher, Christian Jones. Coming to Manchester also gave Josh the opportunity to play with the world famous Fairey Band.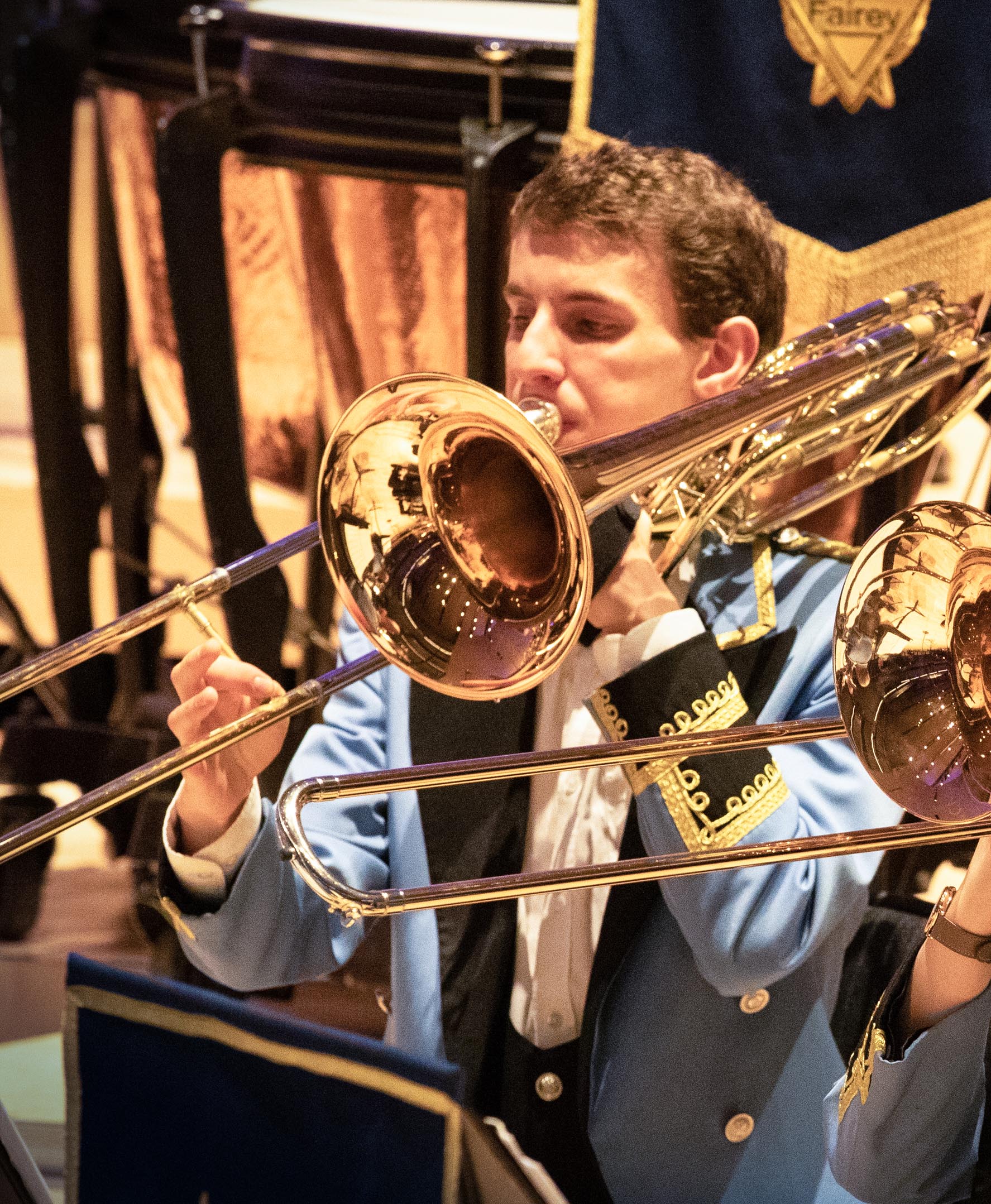 Ciaran Young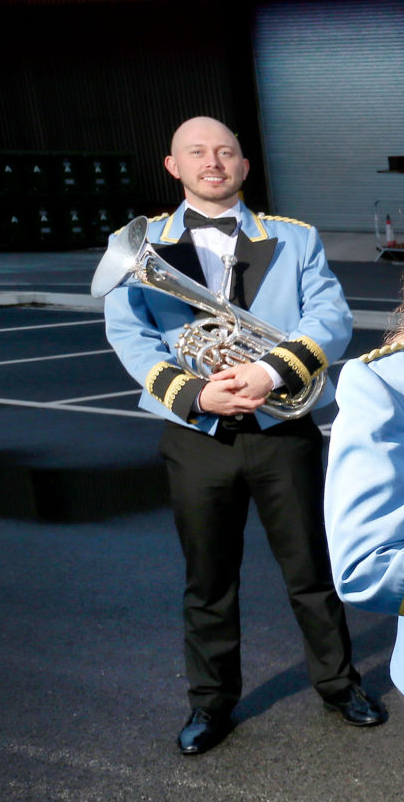 Solo Baritone
Originally from Northern Ireland, Ciaran began playing euphonium at Bangor Salvation Army. Through his teenage years he was also a member of County Down's Youth Wind band, the Laganvale Band, the NI Youth Brass Band as well as being the first player to represent Northern Ireland in the National Youth Brass Band of Great Britain. Before leaving school, he gained an ATCL diploma in performance on euphonium.
Following a move to England to attend the RNCM, Ciaran enjoyed his first stint on baritone with Desford Colliery winning the Midland Area, and then a move to the Black Dyke Band. Ciaran moved to Lincolnshire where he was quickly snapped up by the Ransomes Band and since played Principal Euphonium for Thoresby Colliery and Carlton Main Frickley Colliery, along with professional work with the Ulster Orchestra and the Yorkshire Wind Orchestra. When at Carlton Main, he decided to make the switch to Solo Baritone which raised the interest of Brighouse & Rastrick, to whom he joined for a successful 10 year period, winning the National Finals three times and represented England at the Europeans on two occasions.
Outside of banding, Ciaran is a Senior Delivery Manager for Gear4music.com.
Fairey Band Personnel
Cornets:
Kyle Lawson (Principal)
Brian Taylor
Alicia Davis
Martin Davis
Janet Lewis
Matthew Hall (Soprano)
James Atkins
Phil Parkinson
Gary Parker
Jonathan Smith
Jimmy Leggat
Flugel and horns
Nicóla Shaw
Emma Conway
James Parkinson
Victoria Lundberg
Euphoniums and Baritones
Peter McDonough
Philip Bracegirdle
Ciaran Young
Jeffrey Lewis
Trombones
Rebecca Lundberg
Tom Peacock
Joshua Cargill
Basses
Mark Evans
Stephen Parfitt
Dave Long
Chris Carter
Percussion
Matt Asher
Alex Walton
Beth Cordell